<
>
IMMUNITY [herbals]
Regular price
$79.49 USD
Sale price
$74.00 USD
Unit price
per
Sale
Sold out
A specially formulated blend of 100% naturally sourced, GMP-certified, 100% vegan, organic, herbal ingredients:
Organic Curcumin Extract
Organic Dandelion Leaf
Piperine Extract

(from Organic Black Pepper) 
Organic Nigella Sativa

  
Our extended-release capsules are vegetable cellulose from pine & poplar trees and purified water. That's it -- mygotostack supplements contain absolutely NO fillers or preservatives.
Curcumin Extract is the main medicinal ingredient in Turmeric root. Studies show it may have potent anti-inflammatory and antioxidant properties. There is mounting evidence that Curcumin helps boost BDNF levels. BDNF is a protein that promotes the survival of nerve cells and may play a role in various neurological conditions, including Alzheimer's and depression. Further studies also show curcumin may have an anti-viral effect.
Dandelion Leaf has been used in traditional medicine for centuries. This common "weed" is highly nutritious and loaded with Vitamins A, C, and K. Dandelion Leaf also contains Iron, Calcium, Magnesium, and Potassium. It is considered a powerful antioxidant. Dandelion Leaf may also inhibit spike protein binding.
Piperine Extract is an alkaloid found in black pepper. Studies show that piperine aids in the body's absorption of Curcumin. There is evidence that piperine can act as an anti-inflammatory and antioxidant. Piperine may also reduce insulin resistance and aid digestion and intestinal health. Piperine may also help boost white blood cell activity.
Nigella Sativa, also known as black caraway, black cumin, and kalonji, is an annual flowering plant native to Eastern Europe and Western Asia. It has been used in the traditional medicines of many different cultures for centuries. Black cumin may also have anti-inflammatory, antioxidant, analgesic, and antimicrobial properties. Studies indicate that thymoquinone, the primary therapeutic ingredient in black cumin, may produce an immunomodulatory effect.

Dr. Haider recommends adults take 3 capsules once daily ***with food for chronic maintenance and 3 capsules twice daily ***with food over a period of 5-15 days for Acute Support. For children under 18, please consult your doctor.
*Please consult your doctor before taking any new medication or supplements.
**Expiration dates are estimates, and this has not been tested, but efficacy can be extended if stored in an air-tight food storage container and kept refrigerated. Freezing should be avoided to prevent the development of humidity/ice crystals. The federal government has tested solid antibiotics and found them to remain 90% effective up to 20 years from the production date. Still, this product is a combination of powders in a capsule, so efficacy data does not apply.

***Curcumin and several of the vitamins found in Dandelion Leaf are fat-soluble, and the human body absorbs them best when consumed with a meal.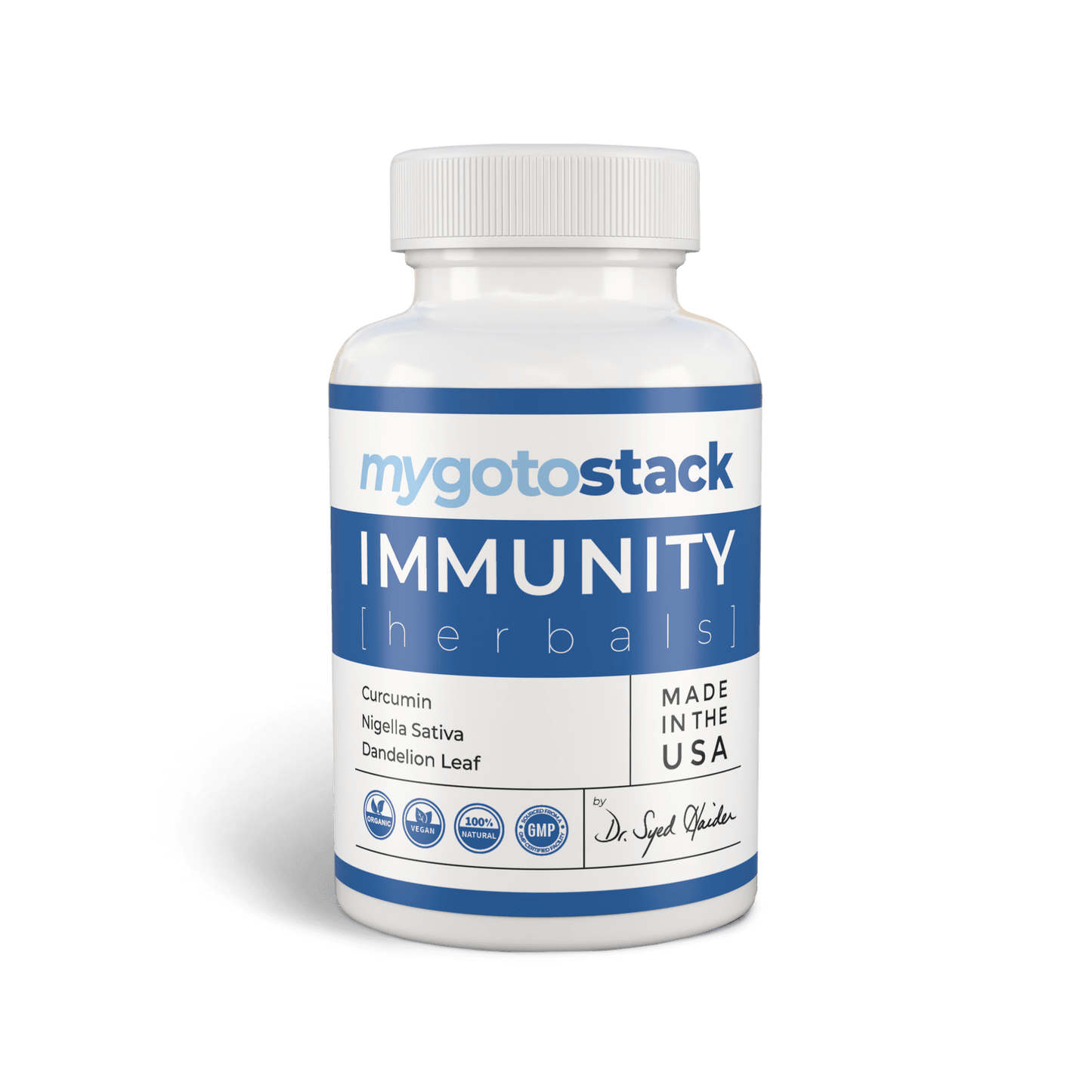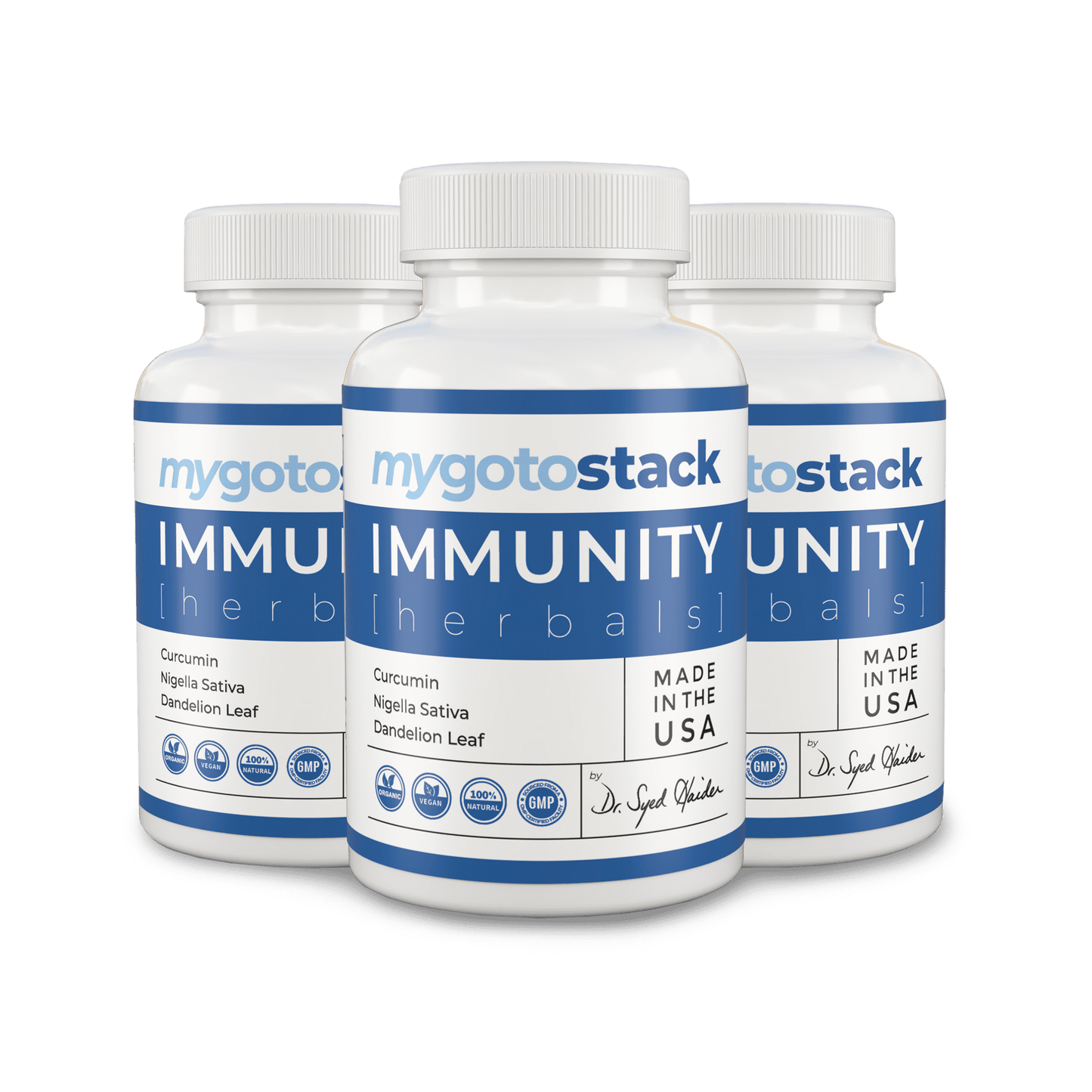 Discover our other products
Choosing a selection results in a full page refresh.